How To Use The Delivery Manifest Report¶
This page helps you to 'The Delivery Manifest Report'.
It's part of the 'Reports/Sales' how-to series.
Setting A Delivery Date¶
Create a sale and add a sale line.
Locate the sale line.

Select the 'Delivery Manifest' button.

The 'Edit Delivery Details' pop-up appears.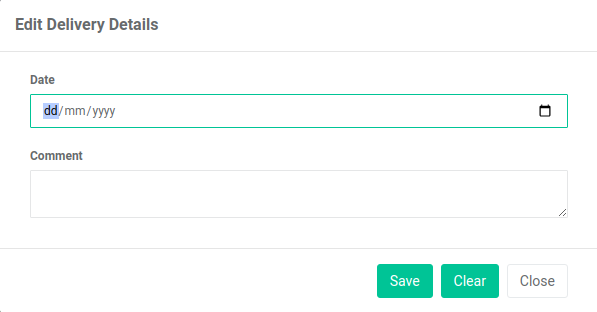 Enter a delivery date.

Enter a comment.

Select the 'Save' button.

Note

It is possible to edit the delivery details.

Repeat the steps above to display the pop-up.
Delivery Manifest reports can now include your sale line.
Next you can view your delivery details in a 'Delivery Manifest' report.
Viewing The Delivery Manifest Report¶
In the main menu, go to the Reports section.
Select 'Sales' > 'Delivery Manifest'.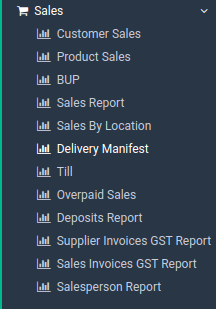 Enter a 'Delivery Date'.

Enter a customer.

Select one of the print buttons.

There are three options:
Print via the browser

Export to CSV

Search (displays to screen)
This is what a browser print looks like:

Your report is displayed successfully.