How To Search For Gift Cards¶
This page helps you to 'Search For Gift Cards'.
It's part of the 'Products/Managing Gift Cards' how-to series.
Searching for Gift Cards¶
In the main menu, go to the Products & Category Maintenance section.
Select 'Gift Cards'.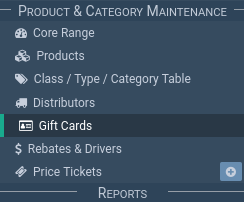 The Gift Cards screen appears.
Locate the 'Search' section.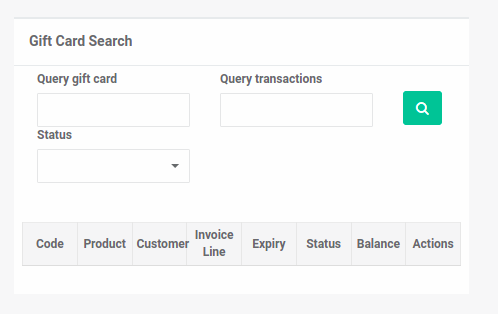 Querying by Gift Card¶
Enter your search query into the 'Query gift card' input.

You can search by:
Gift Card code (exact match)
Customer name
Gifted to
Product
Invoice / Sale number (exact match)
Payment ID
Select the 'Search' icon button.

Notice the results table updates with new rows.

Querying by Transactions¶
Another option is to search by query transactions.
Locate the 'Query transactions' input.
Enter a search query.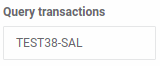 You can search by:
Customer name
Sale for transaction
Payment ID
Filtering by Status¶
You can filter the search results.
Locate the 'Status' dropdown.
Select an item from the list.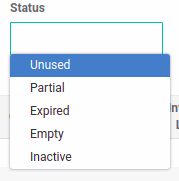 View the Balance of Gift Cards¶
After you perform a search, notice the 'Balance' column.

For more details on gift card transactions, select the 'Edit' icon.

Notice the 'Gift Card' section is populated with the gift card details.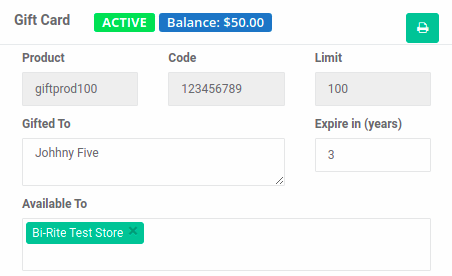 Locate the card balance at the top of the section.

Also notice the 'Gift Card Transactions' section.
This is a list of all transactions made on the gift card.

Related How-tos ¶
Managing Gift Cards