How To Configure Email Settings¶
This page helps you to 'Configure Email Settings'.
It's part of the 'Admin/Store Settings' how-to series.
In the main menu, go to the Store Maintenance section.
Select 'Admin' > 'Settings'.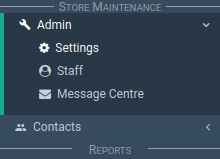 Select the 'Email Settings' tab.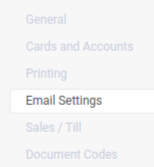 The Email Settings section appears.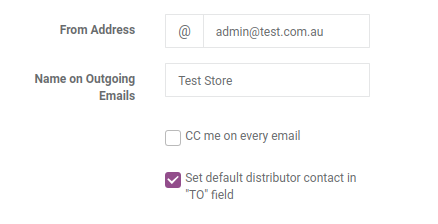 Sending Emails Via KNAPS¶
It is possible to send emails via KNAPS.
For example, when your store sends an invoice to a customer.
The 'Send Email' pop-up looks like this: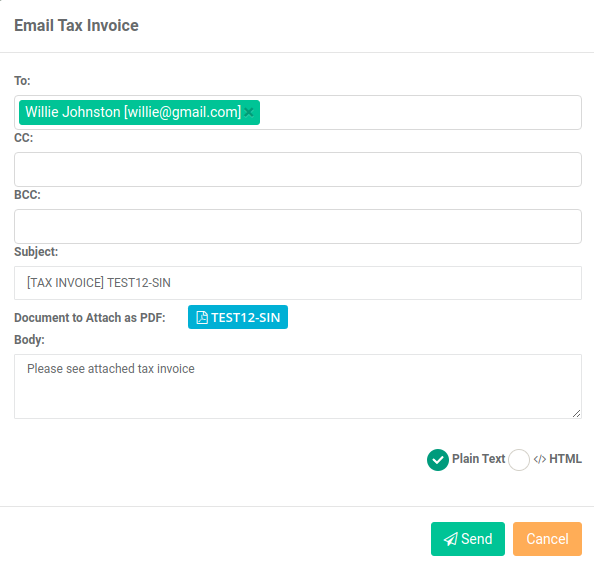 From Address¶
This is the address used in the 'reply-to' field of the emails you send from KNAPS.
It is best to set your store, store admin or personal email address here.
When KNAPS sends an email to your contact:
The contact can reply to the email
The reply goes to your email rather than back to KNAPS.
Important

The emails aren't sent from your email account.

They are sent from the KNAPS 'no-reply' email address.

However, when your contact replies to the email, the reply goes to your address rather than back to the KNAPS email.

Name On Outgoing Emails¶
This is the name we associate with the 'From Address' above.

For example, Willie Johnston is the 'name' for willie@gmail.com.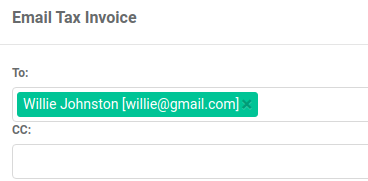 CC Me On Every Email¶
When KNAPS sends an email out, a copy goes to your email too.

Set Default Distributor Contact In "TO" Field¶
Distributors can have more than one contact email.
This setting auto fills the 'To' field with the distributor's default email address.
This saves you time.

Related How-tos ¶
Store Settings