How To Make Printers KNAPS Compatible¶
This page helps you to 'Make Printers KNAPS Compatible'.
It's part of the 'Products/Printing Zebra Labels' how-to series.
This section of the tutorial describes how to set your Zebra printer configurations to be compatible with KNAPS.
Important

Before you continue with this how-to guide, the prerequisites are:

That your Zebra printer and drivers are installed

Please see the How To Set Up Zebra Printers how-to doc first.
Now we'll install and configure a second printer profile.
Following these steps will allow us to print labels.
Using a Windows operating system:
Open up 'Devices and Printers'.
This can be found under Control Panel > Hardware > Devices and Printers.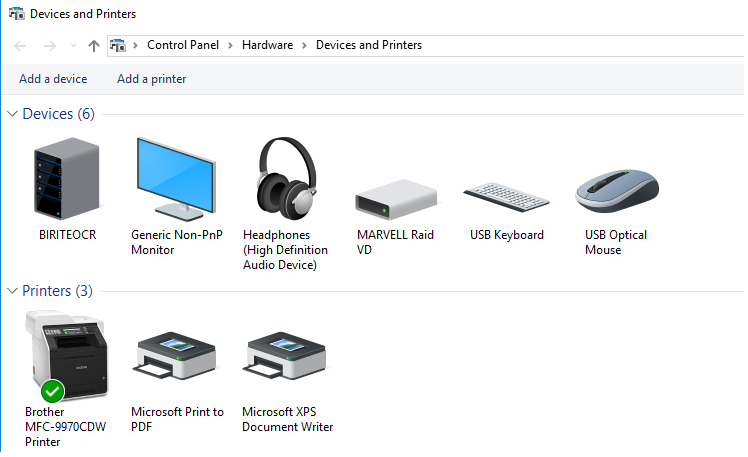 Select 'Add a printer'.

Let the computer scan for the Zebra printer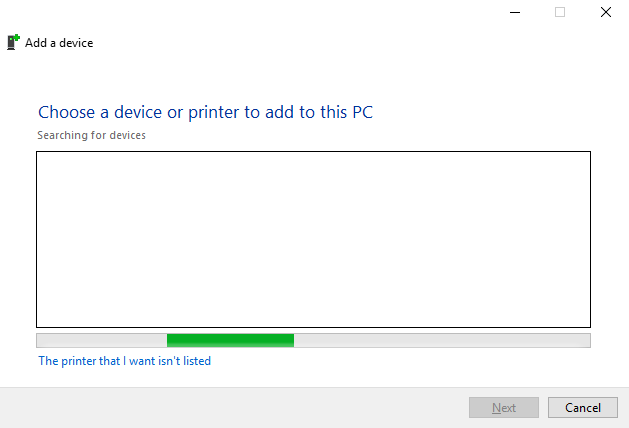 If the the scan does not return any results, go ahead and select 'The printer that I want isn't listed'.

Then select 'Add a local or network printer as an administrator'.
Select 'Next'.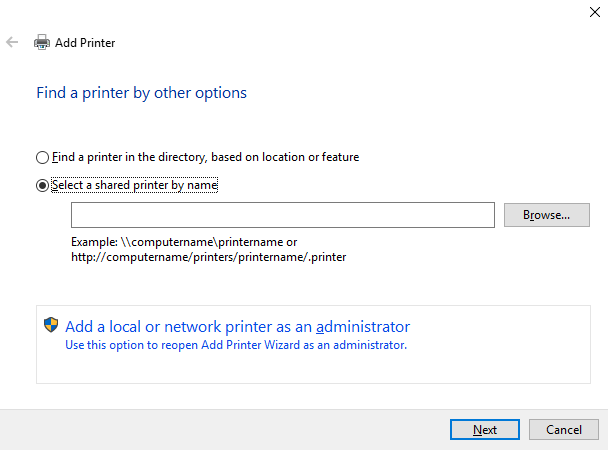 Select 'Add a local printer or network printer with manual settings'.
Select 'Next'.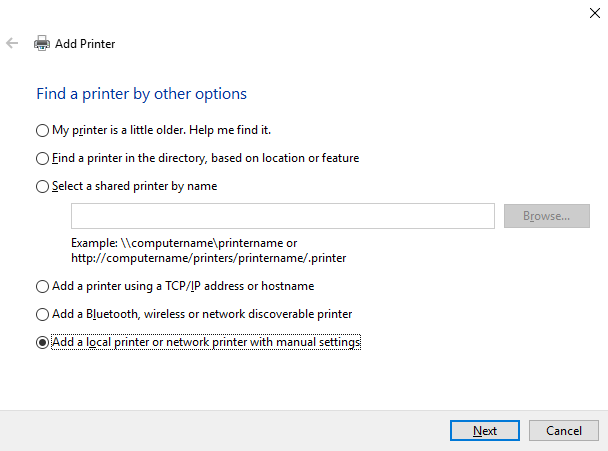 In the drop-down menu beside the 'Use an existing port' option select 'USB001 (Virtual printer for USB)'.
Select 'Next'.
In some cases this will just be called 'USB001'.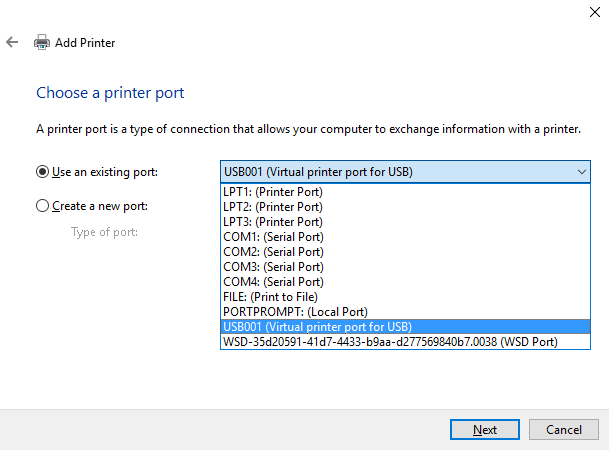 In the 'Manufacturer' menu select 'Generic'.
Then select 'Generic/Text Only' in the 'Printers' menu.
After selecting these to options, select 'Next'.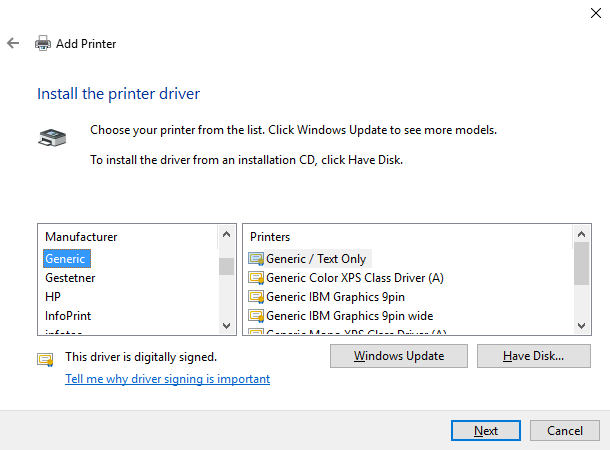 Select 'Use the driver that is currently installed (recommended)' option.
Select 'Next'.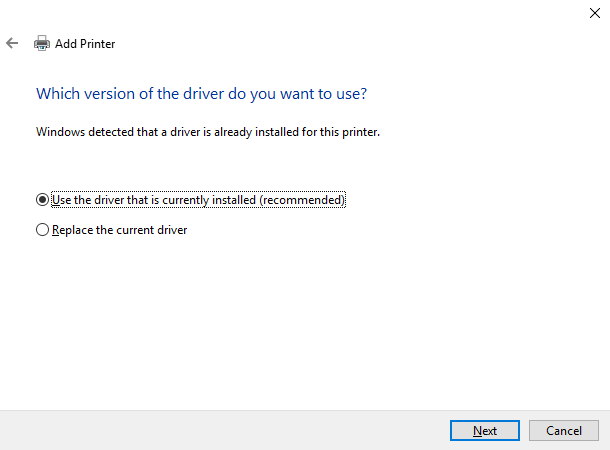 If you wish to change the name of the printer you may do so here.
In this example we'll change the printer name to 'Zebra Label'.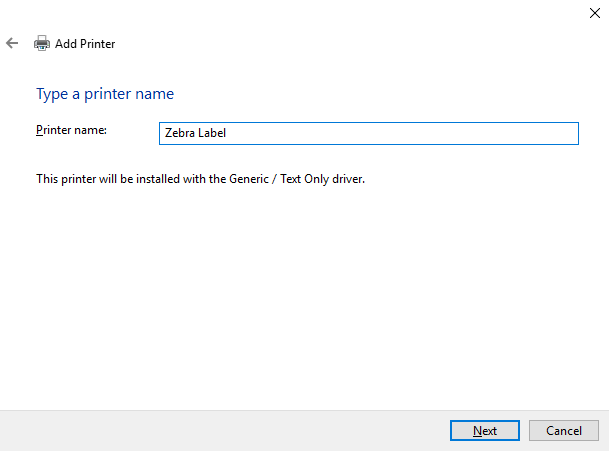 You can share this printer with other devices.
If you wish, select the 'Share this printer so that others on your network can find and use it' option.
Then select 'Next'.

Now select 'Finish'.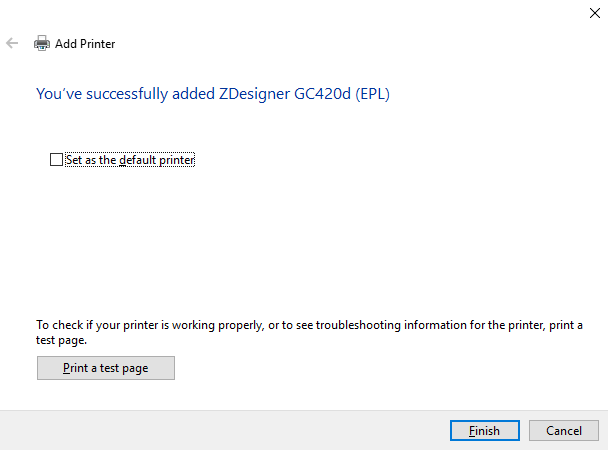 Now the setup is complete.
Adding a second print profile has enabled us to be able to print from KNAPS.
In the next section of the tutorial we'll go through how you print labels from your Zebra printer.
Related How-tos ¶
Printing Zebra Labels