How To Re-activate Brands¶
This page helps you to 'Re-activate Brands'.
It's part of the 'Products/Managing Distributors and Brands' how-to series.
The 'Edit' page appears.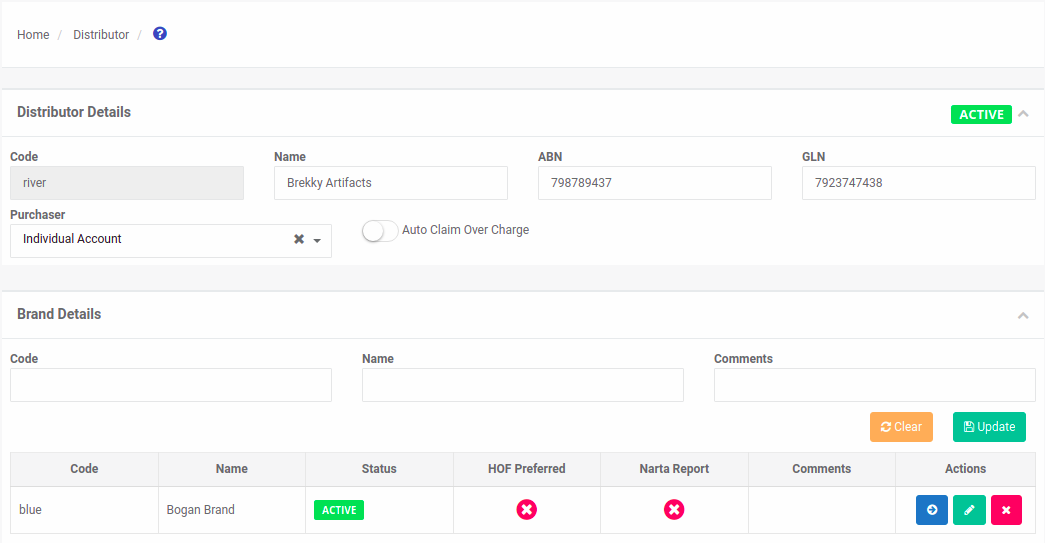 Locate the 'Brand Details' section.
Locate the brand you want to re-activate.

Select the 'Re-activate' icon button.

Notice the table of brands updates with your changes.
Notice the brand status is now 'Active'.
Your brand is re-activated.
Related How-tos ¶
Managing Distributors and Brands